THE FULL NEW YORK EXPERIENCE
Once you have decided to go to New York, it is important to start your research to get the fullest possible experience. By reading the below books and magazines, seeing the films and listening to the music, you are rather well armed to walk the streets of New York with your head full of information that will navigate you with the right filter.
NEW YORK FILMS TO SEE
Woody Allen's - Manhattan
& Annie Hall (or any Woody Allen Film)
Robert DeNiro in Taxi Driver and Godfather
John Travolta in Saturday Night Fever
The Warriors
in Central Park and Coney Island (can you dig iiiiiiiiiiiiit)
King Kong on top of Empire State Building, both the old and new one.
Audrey Hepburn in Breakfast at Tiffany's
Dustin Hoffman in Midnight Cowboy
Washington Square Park
and Katz Deli in When Harry Met Sally
Snake Plisskin (Kurt Russel) in Escape From New York
Spike Lee in Do the Right Thing
Alien Invasion in Independence Day
The Empire State Building as a syringe in
Liquid Sky
Edie Sedgwick
in Ciao Manhattan
and of course Andy Warhol's
Empire
And for the kids:
The Central Park Zoo
in
Madagascar
NEW YORK BOOKS TO READ
New York Triology - Paul Auster
Grand Central Winter - Lee Stringer
Catcher in the Rye - JD Salinger
Please Kill Me - Legs McNeil and Gillian McCain
High on Rebellion - Yvonne Sewall Ruskin
Dejligt at Amerika ikke ligger langt herfra - Karen Aabye
NEW YORK MAGAZINES TO READ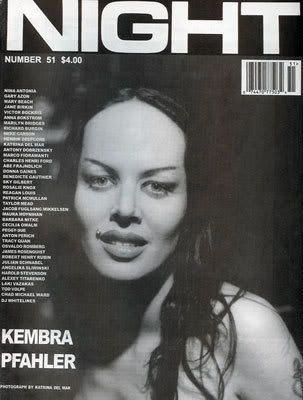 Paper Magazine
TimeOut New York
NIGHT Magazine
MAO Magazine
The New Yorker
NEW YORK MUSIC TO HEAR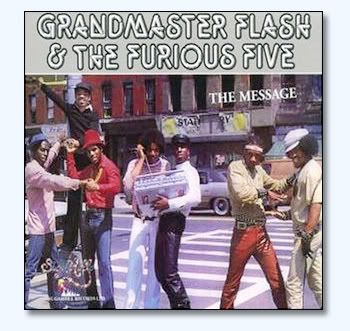 Get online and download tracks from the below artists to then fill up your ipod.
Just copy and paste the below and
enter a search.
"Rhapsody In Blue" by George Gershwin (inspired by the sounds and
motions of a locomotive leaving Grand Central Station)
"New York New York" by Grandmaster Flash and the Furious Five, Frank Sinatra or Nina Hagen
"Daddy Don't Live in that New York City No More" by Steely Dan
Most tracks by Blondie
"Stayin' Alive" by the Bee Gees
Any Ramones such as "Cabbies on Crack"
Any
Velvet Underground and NICO
song, such as
"Sunday Morning"
"Chelsea Girls", "All Tomorrows Parties" or
"I'm Waiting For The Man"
Any Lou Reed such as
"Coney Island Baby"
, "Perfect Day" or "Walk on the Wildside"
"Penthouse Serenade" by Marianne Faithfull
"Brooklyn's In The House"
by Busy Bee
"Everybody's Talkin" by Breakaway
"Puttin' on the Ritz" by Irving Berlin or Taco
"The 59th Street Bridge Song"
or "Just Over The Brooklyn Bridge" by Simon and Garfunkel
"Macy's Day Parade" by Green Day
"Manhattan Madness" by Irving Berlin
Miles Davis's "Kind of Blue" recorded in New York in 1959
Public Enemy's
"Fight The Power"
or "A Letter to the New York Post"
"Living for the City" by Stevie Wonder
"The Pleasure Principle Album" by Gary Numan
"An Open Letter to NYC" or
"No Sleep til Brooklyn"
by The Beastie Boys
"We Live In Brooklyn Baby" by Roy Ayers
"Avenue B" by Iggy Pop
"Central Park West" by John Coltrane
"The Bridge Is Over" by Boogie Down Productions
"Miss You" by The Rolling Stones
"New York State of Mind"
by Alicia Keys Nas and Rakim
"Subway Train" by the New York Dolls
"Ludlow Street", "Tom's Diner" or "New York Is A Woman" by Suzanne Vega
"Yeah! New York" by Yeah Yeah Yeahs
"Brooklyn High" by Jay-Z
"Hard Times in New York Town"
by Bob Dylan
"Go Brooklyn" by Stetsasonic
"Brooklyn Queens"
by 3rd Bass
"5 Boroughs" by KRS-One & co.
"Leaving New York" by R.E.M.
"Native New Yorker" by Odyssey
"New Killer Star" or
"New York's In Love"
by David Bowie
"New York" by Sex Pistols, Norah Jones or U2
"New York City"
by John Lennon and Yoko Ono,
Boney M, The Cult, Hanoi Rocks, Evergreen or
Gil Scott-Heron
"New York City Boy"
by Pet Shop Boys
"New York City Lights" by Sophie Ellis-Bextor
"New York City Serenade" by Bruce Springsteen
"New York, I Love You But You're Bringing Me Down"
by LCD Soundsystem
"New York (Ya Out there?)" by Rakim
"NYC Beat" by Armand Van Helden
"One Day You'll Dance For Me New York City" by Thomas Dybdahl
"NYC C--T" by Princess Superstar
"New York Was Great" by The Raveonettes
You can search and download from:
http://elbo.ws
http://www.apple.com/itunes/download/
http://www.kazaa.com/us/index.htm
or search on google on the title, and the word "blog"